Are you considering working to better streamline your internal business processes? If so, then you're probably reviewing all your non-core internal business processes in detail and reviewing their overall annual performance as well, including HR, payroll, order processing, fulfillment and more. When you see their overall performance, consider how much better that performance could be using outsourcing and business process automation, such as Electronic Data Interchange, Check Printing Services, Third Party billing services, Barcode Labels, Rebate Processing and more.
Evaluate Your Internal Business Processes
The best way to begin evaluating your internal business processes is to review the data. Data does not lie, so review the performance of your internal business processes. Are these systems producing good results? Is the accuracy of processing high? Is there room for an increase in productivity? How about room for improved accuracy rates? I suspect most of your answers to these questions are "needs improvement". And, that's ok. You know you need to improve the competency of your business. Now what?
First and foremost, find a respectable outsourcing partner based in the United States. Aside from any Pros or Cons of Business Process Outsourcing (BPO), the most important thing to remember is to take your time and make sure you are choosing the right BPO organization to partner with. BPO organizations, such as Integration Inc. specialize in a specific kind of service and concentrate on that specific business operation. By adding BPO to your business, your business gets the reap the many benefits from that expertise, at a fraction of the cost. Outsourcing internal business processes may or may not always be the right decision for every business issue, but it should certainly be a consideration.
When your business chooses to partner with an expert IT outsourcing business, your business is then released from the burden of purchasing technology, such as computer hardware, data centers, etc. There is no additional inventory space required to accommodate a transition to BPO because the business process outsourcing company takes over this process at their facility. This ultimately leads to a reduction in expenses, training time and benefit costs, as well as working to eliminate human processing errors.
Find a Business Process Outsourcing Expert Partner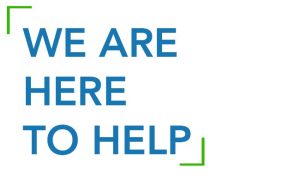 Integration, Inc. specializes in resolving information technology issues confronting small to medium-sized businesses across the country. By allowing Integration, Inc. to complete your business outsourcing needs, the Integration, Inc. team will enable your company to become more efficient and cost effective, thus increasing productivity and revenue.
Integration, Inc.'s national outsourcing services touch nearly every industry and business process. Integration, Inc. transforms our client's operations by making smarter solutions for them that are faster and cheaper, while working closely with various client departments to help each one focus on their core competencies. The Integration, Inc. team delivers unsurpassed value to each client through its business outsourcing solutions. With a simple pricing structure and personal account contact, Integration Inc. offers outsourcing services for less expense than performing such tasks in-house. Contact Integration, Inc. today to discover how business process outsourcing can change your business forever!