Rebate Check
Technology Today for Business Tomorrow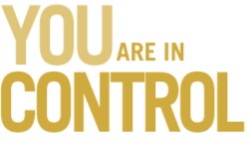 Integration, Inc. is aware that a successful rebate check program can greatly increase your sales and substantially improve the relationship with your customers. Having a detailed plan of what you want to achieve and having the ability to work with a company that can deliver the best rebate check processing solution to meet your business needs will ensure the success of your rebate check program.
In addition to e-fulfillment and online rebate management, the Integration, Inc. fulfillment center offers complete and efficient fulfillment services for the following:
Promotion Fulfillment Services
Sweepstakes Fulfillment Services
Rebate Check Fulfillment Services
Product Fulfillment Services
Mail Order Fulfillment Services
Rebate Check: General Processing Services
For any size business, Integration, Inc. offers each rebate check customer extremely dependable and accurate services and benefits from start to finish. Integration, Inc. further provides seamless end-to-end rebate check services for organizations of all industry types. The Integration, Inc. dedicated rebate check processing team focuses on every business's project details individually. Companies today require varying steps for rebate check process completion. Our versatile project management team works with your individual needs without hesitation. The following is a list of some of the services offered by Integration, Inc.:
Customized / branded web portal for rebate processing
24/7 access by your customers to our systems
Very low processing costs
Fraud protection and rebate validation processing
Customer notification of rebate status
Quicker processing times and rebate fulfillment times
Improved customer satisfaction
Enhanced reporting to show successful results of your rebate program
Integration, Inc. works to provide exceptional service to every rebate check customer. Every project is our number one priority and focus. The Integration, Inc. rebate check team works closely with your business team to coordinate every detail to increase your business productivity and manage every step of the rebate check process. Contact Integration, Inc. today to learn more about how our services can benefit your organization.