Rebate Fulfillment
Technology Today for Business Tomorrow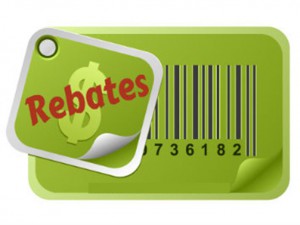 The Integration, Inc. fulfillment center can offer a complete fulfillment service as part of your rebate fulfillment program. Your rebate fulfillment offering might result in the mailing of a check or a product to your customer. Other fulfillment needs might include mailing out promotion materials or literature.  Whatever you require, Integration, Inc. can help:
Rebate Fulfillment
Sweepstakes Fulfillment
Rebate Fulfillment
Gift Card Fulfillment
Product Fulfillment
Literature Fulfillment
Integration, Inc. handles some of the most intricate rebate programs, focusing on reducing costs and providing program accuracy as our number one priority.
Rebate Fulfillment Services
Our priority always remains focused on the details of each business's projects and how best to complete them. Integration, Inc. works to micromanage every detail of every program to ensure seamless completion of every rebate fulfillment project. When running a client rebate program, Integration, Inc. offers a diverse range of unique solutions designed to protect each company and their brand. The Integration, Inc. rebate fulfillment processing solutions include:
Program consulting
Form design
Printing
Distribution
Data capture
Flexible solutions
Gift cards/prepaid gift cards
Messaging
Customer service
Fraud control
Some of Integration, Inc.'s rebate types include:
Service provider rebates
Stand-alone rebate offers
Online rebate processing
Mail-in rebate processing
We take the headache out of managing your rebate fulfillment program by allowing the experts at Integration, Inc. to complete and manage these tasks for you. Contact Integration, Inc. today for more information regarding our fulfillment services.