What is 'Third Party Billing'?
We work to establish an efficient and productive custom billing procedure for your business.
Third party billing is the streamlined process which allows a company to bill an outside organization for their services. Integration, Inc.'s third party billing program is unique in that we assist you in consolidating your billing invoices, which will enhance the billing process to your customers. We offer a complete printing and mailing solution for your billing documents through our extensive processing features.
Third Party Billing Resources
With more than 20 years of third party billing industry knowledge, your organization can depend on Integration, Inc. to complete the processing of your billing documents with 100% accuracy. Integration, Inc. works hand-in-hand with every client to define, analyze and implement the appropriate billing solutions, saving you time, money and making life easier for your billing staff. Integration, Inc. continues to be a third party billing services industry-leader by delivering effective and flexible billing solutions that take your business to a higher level of efficiency and productivity, while remaining cost effective.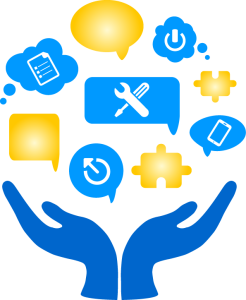 The best part of using Integration, Inc. is that you do not need to change the way you do business! It's that simple! Integration, Inc. will adjust to the way you already do business. You choose how to get us the third party billing data using the format that is best for you. We have complete flexibility to process an incoming invoice in any format you choose.
The security of your company's information is critical to Integration, Inc. We work diligently to take every precaution to protect our customer's third party billing information. Integration, Inc. is continuously striving to improve and enhance its security procedures on a daily basis. We will formulate a solution that will allow your company to use its resources more efficiently, contact us today and let us know how we can help.