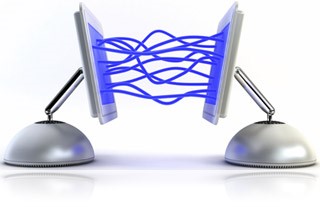 All businesses require certain business processing procedures be in place and functioning well for a business to succeed. Knowing this helps, but the question then becomes; how do you get your business to a position for it to become successful? The best way? Find the part of your business that is costing you too much money. Examine it. Find a way to change it.
Manual processes alone can dramatically hurt a business in terms of productivity and the amount of time employees are consumed by completing such processes. The more time employees spend processing data, the more employers pay for a process to be completed, it's that simple.
According to a study performed by Forrester, Electronic Data Interchange (EDI) could be your answer to finding a huge cost-savings for your business! The study shows EDI, "continues to prove its worth as an electronic message data format."
By integrating EDI into your business, processing expenses are immediately reduced. Costs connected to paper, processing, printing, filing, postage and more are virtually eliminated. In many cases, this reduction in business processing costs exceeds 35%. If that is not enough to peak your interest, consider this:
Top 5 Reasons to use EDI for your business:
Cost: A typical cost of processing an order for a manufacturer of electronics is estimated to be $38 dollars. The typical cost of processing an order through an EDI system for the same electronics manufacturer is estimated at $1.35. Yes, you are reading this correctly.
Volume: Global EDI transactions are estimated at 20 billion annually. (It's catching on!)
Savings: Based on early payment discounts, EDI can produce millions of dollars in savings for a business every year, in addition to the typical savings of implementing EDI into your business processing system, which is more than 35%.
Increased Productivity: Using EDI can increase your business's processing cycles by 61%. This would translate into a very nice cost-savings for any business.
Improved Quality: Using EDI can drastically improve the quality of the business process by processing 30% to 40% less error transactions than employee processing. With this improvement comes less time your employees are consumed resolving customer disputes as well. This one is a two-fold bonus!
Are you a business that is still processing by hand? Think about it and look at the facts, which includes viewing your business from a financial perspective. If nothing else, you must admit there are impressive benefits related to implementing EDI into your business processing system. Even outsourcing EDI systems greatly increases employee productivity and produces an excellent cost-savings.