EDI: Automating Business Processing to improve your Business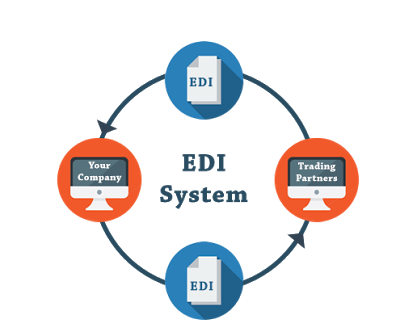 Creating and managing a business is challenging enough without even considering the non-core business processing details needed for a successful business. Once the core competencies of a business are established, it is easy to get lost in the intricate details of the non-core business processing side. So, how can any business improve their internal data processing accuracy and improve their overall business success? The answer is automation and adding Electronic Data Interchange (EDI) to your business.
EDI is the process of sending and receiving electronic business documents between companies. This includes a variety of documents, including purchase orders, invoices, shipment transactions, etc. Thousands of companies use EDI to improve their internal business processing efficiency with their supply chain partners. In fact, many companies require their business partners to have EDI capability and to be compliant with their EDI standards.
Making a decision involving the latest technologies requires expertise, plain and simple. Staying up-to-date on the latest technologies requires a substantial, on-going investment as well. However, choosing to partner with an expert non-core business processing organization specializing in EDI can save you time, substantial financial investment and increase your business performance almost immediately.
It is common today for many small to medium-sized businesses to use a number of individual systems for all the departments within their business. The problem is that by using non-integrated systems, your data is essentially hidden and keeps departments from communicating effectively, thus slowing your business performance, and likely the accuracy of fulfillment as well. The goal of any business that is striving for success is to increase operational efficiency and lower processing costs.
According to a recent article published by www.mbtmag.com, "Consider the number of data sources a manufacturing plant is contending with on a daily basis. There is a wide network of external partners and suppliers, all using their own preferred file formats and data transfer methods. There are countless data sources pouring in new information from the plant floor. Not to mention, different types of information may fall under the purview of different departments within the organization, and these departments may use different formats and methods for integration."
If you aren't convinced yet, consider that EDI allows for real-time visibility into transaction status, which allows customers and your business to be connected and streamlined. As a result, your business becomes more organized and in the end, able to increase revenue based on increased productivity and overall processing cost-savings. It doesn't stop there. The trickle effect continues as the processing runs faster and more accurately through every aspect of your business. Employees are able to focus on more core-business needs, which enables faster decision-making and improved responsiveness to changing customers and market demands.
As a primary EDI business process automation provider, Integration, Inc.'s goal is to empower all its clients to focus on their core areas of expertise, while leaving the business process automation services to our team of experts. This is accomplished by supplying excellent business process automation services that enhance your company's ability to provide increased reliability and cost savings to your customers.
Integration enables your company's success by providing complete IT outsourcing solutions for business process automation.  As a result, this allows your organization to increase efficiency, by being able to respond rapidly to changing business environments, while meeting your customer's needs consistently and in a more cost effective manner.