The purpose of GS1-128 barcode labels (formerly known as UCC-128 or EAN-128) is to establish a standard way of labeling a package so the company receiving the package knows its contents by scanning the label and tying it to the ASN. This technology allows the supply chain to run much more smoothly by automating the shipping piece of the process. It results in less paper, less human error and ultimately more profit for all parties involved.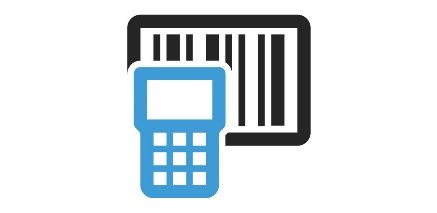 Who Uses Barcodes & Labels
Because barcodes are used for so many process tracking features, almost all businesses utilize printed barcodes and labels. The primary question is: does your business make and process barcodes and labels itself, or does your business outsource the work to a barcode label expert who can process barcodes and labels more efficiently and cost-effectively?
The answer to this question typically depends on the size of the organization in question and its willingness to make a financial investment in barcode and label equipment and standardized processing. Comparisons of in-house, non-core business processing, such as barcode labels, versus business process outsourcing (BPO) are very telling. In many cases, choosing between the two options boils down to cost, increased efficiency, and the potential for increased revenue.
The Benefits of Working with a Barcode and Label Processing Partner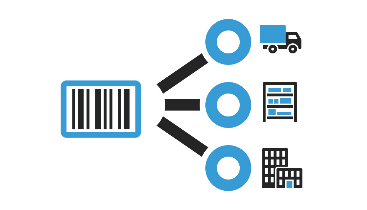 When choosing to work with an expert barcode and label processing third party, your business will be able to take advantage of the following services:
Maintain databases / sequential numbers
Provide expert-level assistance with barcode label compliance issues
Guarantee customer acceptance
Capacity to offer short runs of barcode labels for small businesses
Capacity to offer larger, more detailed runs of barcode labels for larger enterprises
Deciding if your business should print barcode labels in-house or outsource barcode labels is dependent on your current business practices, including, data needs, material requirements and internal resources, compared to the cost of outsourcing. Many companies with in-house barcode label printing capabilities continue to outsource specific barcode label needs because the requirements of some applications can be best met by a BPO barcode label partner.
Meet the expert in Barcode & Label process outsourcing
Integration, Inc. is an industry-leading business process automation and business process outsourcing provider specializing in streamlining and successfully implementing non-core services to your business, such as Electronic Data Interchange (EDI), Check Writing services & Check Printing services, Rebate Fulfillment services, Barcode Labeling services and Third Party Billing services to thousands of companies across the globe.
Integration, Inc. prides itself in focusing on intimate details and requirements for every business process outsourcing (BPO) partner. This includes UCC128 barcode labels and carton markings, which have become a requisite part of the criteria for vendors to do business with different customers. This also applies to ASN transactions. Their team utilizes their years of business process outsourcing industry expertise to resolve information technology issues confronting organizations nationwide.
Specializing in:
(1) Electronic Data Interchange (EDI), including consulting, transaction processing & training.
(2) Remote check writing and check printing services.
(3) Rebate program management and processing.
(4) Third party billing, invoice processing, outsource billing and remittance.
(5) Barcode labeling (UCC128 labels).
Contact us today to see how we can greatly impact the operational efficiency of your company.