Electronic Data Interchange, also known as EDI, is the standard way to exchange business documents electronically. If your organization has not yet implemented EDI, find out the benefits now and how utilizing EDI will elevate your business to a more competitive level.
The Benefits of Using EDI for Business
Electronic Data Interchange is the process by which businesses exchange information digitally from one business system to another, using a standardized format. EDI is compatible with an array of business systems, including e-commerce solutions, Enterprise Resource Planning (ERP), Warehouse Management Systems (WMS), Chain Supply Management (CSM), accounting software and more.

Moving from manual processing to EDI data exchange, businesses are able to replace old manual order processes, transactions and communications that were inefficient and costly with electronic streamlined processes. This results in faster, more efficient processing, which further results in increased productivity and reduced error rates. Using EDI allows businesses to exchange digital information and transactions with other businesses for greater accuracy and speed of communication,includingpurchase orders, invoices, advanced ship notices (ASN) and other documents, digitally transmitted via EDI.
Implementing EDI is Easy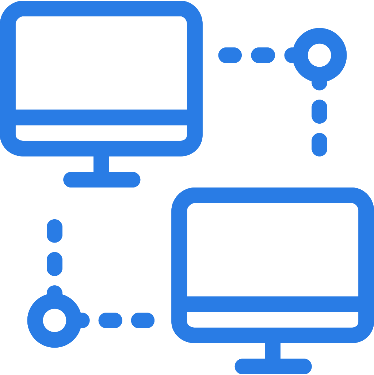 Electronic Data Interchange technology business integration involves an internal business process of mapping information to different areas so that different business functions can be automated. EDI technology integrates an electronic intelligence into the business applications already in place. Businesses can benefit from integrating EDI into Inventory Management Systems (IMS) and accounting systems are just a couple ways organizations take advantage of what EDI has to offer their business.
EDI Keeps Your Business Competitive
With access to ever-changing technology, businesses around the globe are more competitive than ever. By implementing EDI into your business, many of the functions that one would normally require workers to perform can be streamlined by automation, offering more successful results. This is especially true for businesses utilizing an eCommerce system.
Having a technology like EDI working for your organization, which will let you automate so many of the mundane and time-consuming tasks that your company has, is going to be a change for the better.
We Can Implement EDI to Your Business
Integration, Inc., located in central Connecticut, specializing in resolving information technology issues confronting businesses nationwide. Integration, Inc. is an industry-leading business process automation and business process outsourcing provider specializing in streamlining and successfully implementing non-core services to your business, such as Electronic Data Interchange (EDI), Check Writing services & Check Printing services, Rebate Fulfillment services, Barcode Labeling services and Third Party Billing services to thousands of companies across the globe.
Integration's goal is to use cutting-edge technology to provide better business process automation solutions to all clients. Our knowledge and expert-level experience perfecting business process automation allows your business to benefit from our experience and investment in cutting-edge technology. Contact us to find out how Integration, Inc. can assist you with business process automation services to provide your company the efficiency and productivity to take your business to the next level.