Automation is growing in popularity in businesses of all industries and sizes. Why? Because using business process automation is literally helping businesses of all sizes work smarter and not harder. Adding business process automation to your business will help transform your business into a more productive, efficient and profitable enterprise.
Working smarter is vital for any business, especially today, and by adding business process automation, your business can focus on more important, core business tasks, rather than focusing on non-core business processing. Automating manual and non-core processing tasks can help you focus on doing more of the core performance tasks that create revenue for your business.
Automating tasks looks different for every business and not every non-core business processing task needs to be automated. This post is targeted towards businesses owners who are looking to improve their customer experience and want to reduce the time spent on their administrative tasks. Adding a successful business process automation plan can help you realign your focus of the business and spend more time on core objectives rather than internal non-core processing glitches.
3 Reasons Why You Should Automate Your Non-Core Business Processes
Streamline Non-Core Business Processes to Improve Efficiency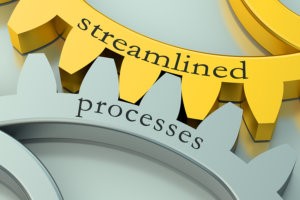 Every business has a goal, that if reached, will be considered successful. Adding business process automation to the right areas of your business can support this kind of overall business success each organization strives for. It's a fact that businesses are looking to improve the efficiency of their daily business processes. By choosing to implement non-core business process automation, you can gain a plethora of benefits, such as reducing or even eliminating manual processing errors, eliminating inefficiency associated with human work and cutting turnaround times and processing costs overall. Bottom line: for many non-core business processes, manual processing is a waste of time, money and can have many negative implications on a business.
Adding Business Process Automation Can Improve the Customer Experience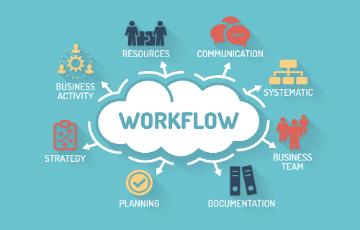 Customer satisfaction can make or break a business, literally. As consumers become more tech-savvy, they also become more demanding. Especially in this age of ever-changing technology, consumers continually expect quicker customer service and consistent experiences. Manual processing simply does not support this end goal. The goal of every business in 2020 should be to eliminate the uncertainty of manual processing as it relates to customer service and the aim should be to automate your customer management system.
Adopting a customer management system (CMS) into your business can help to eliminate any miscommunications between internal business teams and allow all your teams to access customer data, notes and processing information that will positively impact all your customers. This will not only empower your team but also create more positive customer experiences and support the overall growth of your business.
Adding Automation Helps to Eliminate Business Surprises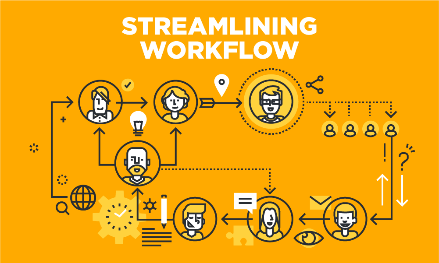 Although personally surprises can be fun, in business surprises are not welcome. In order to successfully grow your business, the goal should be to eliminate all possible surprises and plan out your work accordingly. Yes, it can prove impossible to eliminate 100% of business surprises but working to eliminate as many business surprises as possible can help to avoid catastrophic uncertainties to a certain extent.
It's important to remember that you can't possibly automate all your business processes at once. When trying to determine which internal business processes to automate first, start small and start with the easiest processes first. Business process automation can significantly decrease human error and the time it takes to run a task. By utilizing fewer human and financial resources, BPA improves operational efficiency, leading to environments that are more productive and less wasteful.
Meet Integration, Inc.
Integration, Inc., located in central Connecticut, specializing in resolving information technology issues confronting businesses nationwide. Integration, Inc. is an industry-leading business process automation and business process outsourcing provider specializing in streamlining and successfully implementing non-core services to your business, such as Electronic Data Interchange (EDI), Check Writing services & Check Printing services, Rebate Fulfillment services, Barcode Labeling services and Third Party Billing services to thousands of companies across the globe.
Integration's goal is to use cutting-edge technology to provide better business process automation solutions to all clients. Our knowledge and expert-level experience perfecting business process automation allows your business to benefit from our experience and investment in cutting-edge technology. Contact us to find out how Integration, Inc. can assist you with business process automation services to provide your company the efficiency and productivity to take your business to the next level.