Business owners alike will agree that business process automation is essential for business success. However, before jumping into business process automation and adopting new processes and a processing partner, a few questions must be answered:
What methodology should your organization adopt and follow?
What are the most cost-effective areas of your business to automate?
What should your business be prioritizing?
How should your organization be distributing resources between the feature development and internal process optimization?
The earlier your business management team finds the answers to these questions, the more smoothly your automation transition will push you into streamlined business success.
"The 'automation first' era has arrived, and companies around the world are rapidly adopting the technologies that have come with it… 90% of businesses today use technology to automate mundane processes and drive efficiency," according to Economist Intelligence publication.
Proceeding with adding business process automation to your business processing cycle has proven benefits, such as decreasing non-core business processing times and costs, as well as virtually eliminating processing error rates, which in turn boost customer approval ratings. With all these benefits, it is still important to remember that implementing business process automation is a challenge. By putting too much effort into it, you can slow down product development and lose the market to competitors. This reason alone is why it is vital to choose to partner with a business process automation expert.
Try following the following steps for choosing the right business process automation company for your non-core internal processing needs: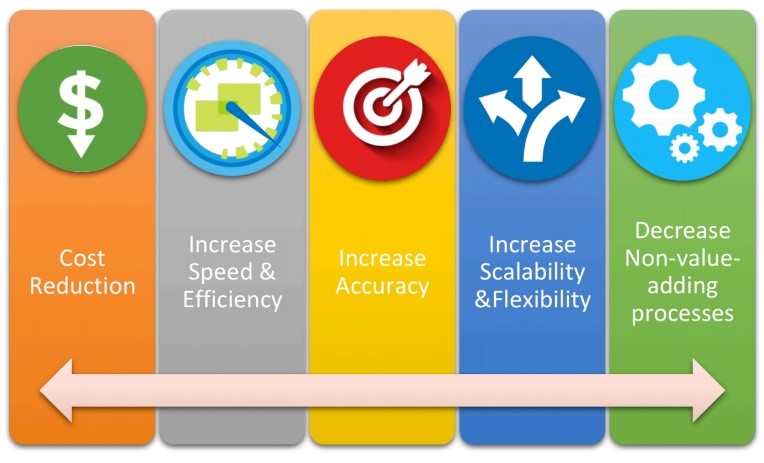 Establish Your Business Process Automation Needs
The more clearly you express your expectations, the easier it will be to find a business process automation company to meet your specific needs. By defining your expectations for your business, the partnering business process automation expert partner will be able to accurately make recommendations that align with your overall needs.

Work to clearly explain the scope of tasks to be automated and their intended benefits. Once you have considered the scope of the project and defined your objectives clearly, a business process automation company will be able to determine their worthiness for your business needs.
Research Prospective Business Process Automation Partners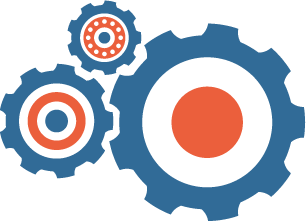 As with any other aspect of business, due diligence will pay off here. Just as you would verify references to hire a new employee, so too should you verify references for a company you intend to hire to process a portion of your internal business tasks. When choosing to work with a business process automation partner, consider the following:
What is their level of business process automation experience of delivering similar services to the ones you plan to outsource?
What kind of qualifications does this business offer?
What are the qualifications of the Executive Management Team?
Is there a team what will work on your business account?
Who is part of that team?
What are the qualifications of this team?
Communication is the Key to Successful Business Process Automation
Lack of communication can easily kill a project no matter how big or how small. Consider the following when choosing a business process automation company:
Is the business process automation company in the same time zone as your company?
Is there overlap in working hours if located in different time zones?
Do you speak the same language?
Is the team available via e-mail, phone, VoIP, etc.?
What is their preferred communication style?
Meet Integration Inc., a Leading Business Process Automation Expert Partner

As a primary business process automation provider, Integration, Inc.'s goal is to empower all its clients to focus on their core areas of expertise, while leaving the business process automation services to our team of experts. Integration, Inc. associates have served hundreds of business entities nationwide by assisting them with their business process challenges.
Integration, Inc. provides a wide variety of business process automation services. Their primary business process automation services include EDI, check writing & check printing, rebate fulfillment, barcode labels, & third party billing services. The Integration, Inc. business process automation team of professionals are available when you need them, supporting your overall productivity and success.
One of the most cost-effective and successful ways to accomplish streamlining business functions is to choose the right business process automation partner. The Integration, Inc. team offers a complete set of skills that address a variety of essential business processing needs, backed by cutting-edge technological infrastructure investments. Contact Integration, Inc. today for more information!