There are a variety of vital tasks that support the overall revenue generation for a business, including check writing services. Keeping this in mind, a business owner must be sure these tasks are being completed as efficiently and accurately as possible. But…what business owner has time to monitor and improve every single non-core internal business process, such as check writing services? Logically, no business owner has time for this. So, what now?
Why Business Process Automation (BPA)?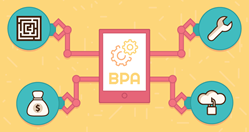 For any business to remain relevant, that business must grow. However, businesses can only grow successfully when their internal processing is successful, supporting increased business revenue. This brings us to the discussion of choosing an internal business processing expert to step in and improve non-core business processing for your business using Business Process Automation (BPA).
Integrating Business Process Automation for better check writing services offers a better, more reliable business–process approach, which helps improve compliance to internal control regulations, as well as reduce risk & better collaboration between internal control and risk management.
Between deciding how to grow your customer base, creating unique branding efforts, managing employees, establishing new business partnerships, and of course planning for the future of your company, business owners can quickly become overwhelmed when it comes to the proper amount of time needed to complete all these tasks well. After all that, add in non-core administrative processing, such as check writing services, Electronic Data Interchange (EDI), rebate fulfillment, barcode labels, third party billing, etc. and your mind could be about to explode. Business Process Automation will rectify these issues, improve check writing performance, as well as many other manual processes, and help free-up employees who can be reassigned to focus on more core business objectives.
BPA Will Simplify Your Check Writing Needs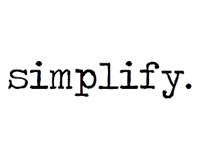 During the check writing and check printing process, financial institutions are required to confirm the validity and authenticity of checks being processed. These requirements are regulatory and cannot be avoided. By processing checks manually, designated employees must inspect the checks being processed, one-by-one. This system incurs cost for human employees processing checks, the time it takes the employee to inspect each check being processed and allows for human error to occur. Each of these points adds cost to the check writing and check printing process.
Knowing that your time and your employee's time should be used wisely, the question then becomes: Should more time be spent on high-value activities that can support the company's growth and less on administrative work?
In the past, most business check writing services have been manual. Today, this is simply not the case. If your business is still manually processing check writing services, you are behind your competitors. As a business, this is not where you want to be.
Stop Manual Processing Now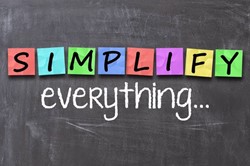 Using manual check writing and check printing processes results in numerous amounts of employee time being consumed. And the results can be, at times, less than ideal when considering human transaction errors. Considering the cost of labor, amount of employee errors and employee time consumption, it is logical to wonder if your check writing services are productive. The simple answer is probably not.
As with many business processes, check writing services should be outsourced simply based on the cost-savings and increase in employee productivity. Business process automation (BPA) is the use of technology to automate repeatable, day-to-day tasks. BPA accelerates how work gets completed by routing information to the right person at the right time through user-defined rules and actions. BPA helps organizations streamline processes such as employee onboarding, accounts payable, contract management, check writing services, EDI, third party billing, rebate fulfillment, barcode labels and more.
Not every single internal process needs automation. Here are a few key elements to help your business identify a process for automation:
The process requires consistency across the organization
The process is repeatable
The process needs to be free from error, every time
Automation is not only about replacing paper with PDFs. In fact, business process automation aims to make processes more cost-efficient, streamlined, error-proof and transparent. With automated processes in place, organizations save time and ensure best practices are implemented to improve overall operational efficiency. And partnering with an expert BPA professional is a recipe for overall success.
Meet Integration, Inc. Your BPA Expert in the United States

Integration, Inc. is an expert technology company that is dedicated to increasing check writing efficiency and reducing the cost of doing business electronically. Integration, Inc. has created seamless connections between trading partners (customers and suppliers), which allows the Integration, Inc. team to share information in a secure, effective, and cost-efficient manner for every check writing account.
Offering clients over 20 years of experience in providing check writing services to thousands of companies, the Integration, Inc. team is here to help each business achieve the following:
Compliance with your check writing partners (all transactions)
Cost effective method to comply with check writing requirements/standards
Low-cost solution without any in-house check writing experience required
Improved overall check writing efficiency
Secure and timely check transaction processing
Unsurpassed check writing customer support
Contact Integration, Inc. today to learn more about their services.