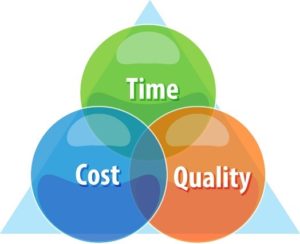 In the business world today, many business owners and/or merchants who build their business from the ground up, employee by employee, one day imagine themselves the head of a full-force industry conglomerate. Then experiencing the success of that business being mirrored by other businesses who wish to succeed. Getting to this point of business growth and success includes understanding how to achieve it. The intimate details of growing a successful business include dealing with and handling issues that are unfamiliar and working to pioneer successful ways to conquer them. Through these experiences the path of business success is discovered. One such decision includes knowing when to outsource certain business processes, including rebate fulfillment:
Focus on Your Strengths
Many business owners are "good" at an array of tasks and business operations. Great. But, as your business grows and the list of tasks increase, you cannot possibly be good at everything and be able to perform each task at the expert level needed for valuable business functionality. Let's say, for the sake of argument, that you are in fact good at everything. Do you realistically have the time to do it all? To complete rebate fulfillment tasks properly you need to consider productivity and cost. Outsourcing allows everything to be taken care of without you having to deal with any of the potential problems. This is certainly the greatest benefit of outsourcing rebate fulfillment.
Outsourcing rebate fulfillment allows you, the business owner, to focus on other pressing business matters, while knowing you have chosen the right outsourcing company to cut the cost of processing and increase internal employee productivity. It's simple, you focus on your expert strengths, while the outsourcing company focuses on theirs.
Using Rebate Fulfillment Expertise to Your Advantage
Integration, Inc. is a full-service business process outsourcing company offering over 20 years of dedicated rebate fulfillment processing expertise. Integration, Inc.'s team of experts offer a streamlined process 20 years in the making, something a business owner most likely cannot offer. Seamlessly integrating a proven rebate fulfillment process into your business wheel house offers the advantage of decreased errors in processing, increased efficiency and processing, as well as increased cost-savings.
Less is More
Typically, rebate fulfillment processing implies the requirement for a warehouse or distribution center, which also means staffing such locations. Through these requirements for proper functionality, you will need to deal with recruitment interviews, reference verification and the training process. Which of course is a never-ending cycle because employees leave and must be replaced. Then there is the matter of rebate fulfillment equipment, which is expensive. This also includes insurance costs and processing expenses. Taking all this into consideration, as well as the cost of running such a facility, the end-result is one potential headache after another. The full answer here is that rebate fulfillment outsourcing allows you the opportunity to avoid all of them.
Are We Doing Enough?
The fact is, the success of any company is a double-edged sword. The goal of most organizations is to grow, which means expanding in many areas, which then results in costs, such as outgrowing business space. Keeping all processes in-house means fees across the board, as previously mentioned in terms of hiring, building space, and insurance costs. Consider the time needed to find new locations for each step of growth. Now consider growing without needing to expand in the physical sense, as well as budgetary areas. On the other side, if your business is growing and are using rebate fulfillment outsourcing services, the extra space isn't something that you have to worry about. You can continue to grow without the extra cost of space and additional employees.
In the end, there is no right or wrong answer. Your business processing decisions are your own. Some may find that they appreciate the increase in productivity and expert processing of a seasoned rebate fulfillment outsourcing company. Others may find they need the process in-house so they have greater control over it. Ultimately, the choice is yours. However, if your business has not at least considered this approach to rebate fulfillment processing, doing your due diligence could be your rebate fulfillment processing answer.