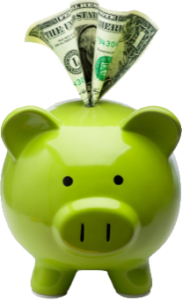 Full-service rebate fulfillment companies offer prospective customers an end-to-end rebate processing solution.
A full-service rebate fulfillment outsourcing company picks your products from warehouse shelves, packs them, hands them to shippers and then sends an automated e-mail response to your customers to let them know their packages are in transit.
As a full-service rebate fulfillment processing business, they can also handle your credit-card processing, monitor and supply current inventory levels, reorder products, offer call-center services, send notices of shipping and also merchandise returns.
There are literally thousands of these companies to choose from, but finding the right rebate fulfillment company to meet your specific business needs can be time consuming and frustrating.
This is where Integration, Inc. can be a huge asset to your business. Our business platform was created over 20 years ago allowing us the time and resources needs to achieve expert-level performance within the business outsourcing industry. Our highly knowledgeable fulfillment team works with each customer every step of the way to ensure accurate and timely delivery of merchandise. In addition to offering expert-level rebate processing services, hiring an outsourcing business of Integration, Inc.'s caliber allows your business to increase productivity and transaction accuracy to produce more satisfied customers, in turn increased sales margins.
Can a fulfillment company get me more sales?
Yes and No. It really depends on the fulfillment company you choose to do business with. Some fulfillment providers only care about profits, so they will take on a bunch of accounts, and turn themselves into a storage company. Others, such as Integration, Inc. prefer to help customers sell more orders, because the more orders you sell, the more orders shipped by Integration, Inc.
It is important to remember that rebate fulfillment companies work with a vast amount of different businesses, and they have extensive understanding and resources when it comes to business development. You could benefit greatly from their experience, especially when a rebate fulfillment company has longevity within the industry and offers expert-level support to increase your overall business functionality.
Please contact Integration, Inc. today for more information regarding our business process outsourcing services.