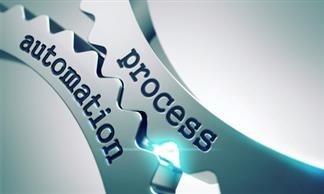 So you are a business owner looking to improve the internal processes of your business. Consider the following questions:
How many emails do you receive needing approval for a project or process to be completed? How do you currently process tasks and track progress? Paper forms?
Do you need more data to show inconsistencies in productivity?
Are there times you want to improve a process but are unable to tackle the process because it is overly complicated?
Let me put your mind at ease. You are not alone. You are actually going through the typical emotions of stress and tension related to using an un-automated workflow process. Although you are uncertain at this moment how to combat this, it is possible and quite simple. Implement automated business processes.
Consider how you feel at this moment. Now consider the following:
How would you feel if you were able to click an 'Approve' button for every request that arrived in your inbox?
What if you never needed to complete a paper form ever again?
How would you feel if you were able to critically analyze any business process at any time?
What if you were able to improve internal processes quickly and push them out to the organization in real-time?
What if your business process worked seamlessly in the background of your organization?
Implementing business process automation to your company gives you all this flexibility and more! Below are the top 3 reasons you should add business process automation now:
Business Process Automation adds streamlined communication to your business. By adding an automated workflow to your internal business processes, you are able to literally "clean" your procedures, streamline the communication process and access all information through one dashboard. Through the automated business process, each part of each workflow process has its own unique line of communication. This allows irregularities and any discussion to be tracked and accounted for.
Automation supports accountability. When any business transitions from a manual process to an automated workflow, an "owner" is attached to each step of the automated process. Every time an action is performed, the employee who performed the action is attached to that action. For example, this would apply to approvals, rejections, considerations and more. When this kind of accountability is used throughout your business, you enforce transparency on your actions as well as your employees
Increases productivity and decreases manual errors. By implementing an automated workflow process throughout your organization, your business is able to divert expensive costs associated with errors and inefficiencies. Through automated business process transparency, an employee owns a business process, which the performance of that process will reflect on the employee. Because there are so many expensive errors that can occur in a business (e.g. late payments, slow approvals, and missing shipments of goods) implementing an automated business process allows you to track the current stage/location of any item, helping to avoid costly errors.