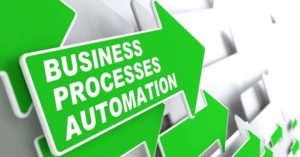 In the business world today it is common for executive management to spend time analyzing metrics of performance and cost company-wide. Even after mulling over all this data day-in and day-out, many management-level employees are still unsure what parts of a business they should be automating. This seems to stem from an internal struggle with how to choose an outsourcing company to partner with and where to begin the process of incorporating business process automation into their own business. There are a variety of important details to consider before jumping fully into a new way to process your business details. Consider the following:
Where do we begin? Is it better to start with simple, relatively easy tasks or should the most intricate tasks be automated first?
How can we figure out which process will yield the most cost savings and productivity increase to be automated first?
Because the process of implementing automation into your business can be intimidating, the following are 5 simple and straight-forward questions that will help your business determine what processes have the strongest automation potential and are likely to offer high value returns:
What internal business process requires a heavy load of paperwork? Is there a paper form that gets routed to different process participants as part of the process?
Is there a process that requires employees use specific paperwork that requires them to spend time looking for forms or documents?
Is there any process utilized by your company that requires any kind of duplication of data?
Do you currently use a system that relies on email notifications in order for employees to proceed to the next step of a process? Is the completion of a process ever delayed waiting for that approval email? Does it ever get missed?
What routine business processes are there that can stall because they are overly time consuming? Are there any processes that do not have an alternative employee back-up should the primary employee who "owns" the process gets sick or goes on vacation?
If you answered a resounding yes to any of these questions, you are looking at a process with automation potential. If you're still not 100% sure whether a process is a good fit for automation or you want more time to figure out the impact of such automation, contact Integration, Inc. today and one of our qualified business outsourcing professionals will be happy to figure out what to do next.