Let's begin with some basic Electronic Data Interchange (EDI) facts and information. EDI for business is defined as the computer-to-computer exchange of business documents between two or more companies.
What Makes EDI for Business Important?
EDI for business allows documents to be exchanged in a standard electronic format that is universal and can be used by companies across the globe. This is important for a couple of reasons:
1. Businesses separated by location can now use EDI for business to exchange proprietary data easily, quickly and without issue.
2. By moving from a paper-based business document exchange to one that is electronic, businesses can reduce cost, increase processing speeds, reduce errors in processing and improve relationships with business partners.
Benefits of EDI for Business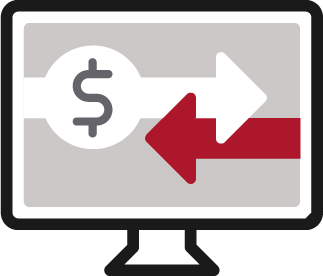 Aside from the obvious benefits of EDI for business, there are many reasons why utilizing EDI for business will increase, not decrease, your business profits. In addition to building closer business partnerships with your current customers or vendors, EDI for business capability is something that you can use to help attract new business as well. Because many organizations across the globe have already transitioned to EDI for business, recognizing that potential partners are already using EDI is a definite plus in the world of business. EDI for business can be very attractive to potential business partners.
Companies that are already EDI capable offer potential business partners an easy, streamlined way to communicate that is efficient and effective. Making it known that your business is in fact EDI capable is very likely to bring in new company business. Discovering new businesses that are already using EDI for business also shows potential partners your business' forward-thinking mentality and ability to adapt to changing market technologies and competitors.
EDI for Business Capabilities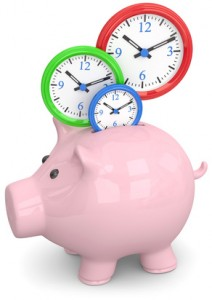 EDI for business capability also offers your business the opportunity to cut paper processing costs, which, in turn, leads to increased profits. The reduction or elimination of manually entering information can greatly increase your business efficiency almost immediately.
We all know that errors can often occur when data is manually entered, which can lead to delays in shipping and possible chargebacks. With EDI, much of the manual entry process can be eliminated which helps your organization increase productivity and have better control over your operations. By automating your processes and transferring information accurately and faster than with your manual process, costs are reduced.
The productivity of your company is imperative to the success of your company; utilizing EDI in multiple aspects of the organization can make your business even more productive. From accounting to warehousing, EDI can be implemented to help your organization be more effective all-around.
Learn More About EDI for Business
To learn more about EDI business process outsourcing, contact Integration, Inc. today. Integration, Inc. is an industry-leading business process automation provider specializing in business process automation services, such as Electronic Data Interchange (EDI), check writing, check printing, check processing, rebate processing, barcode labels and third party billing to thousands of companies across the globe. As a primary business process automation outsourcing provider, Integration's goal is to empower all its client's to focus on their core areas of expertise, while leaving the business process automation services to our team of experts. This is accomplished by supplying excellent business process automation services that enhance your company's ability to provide increased reliability and cost savings to your customers. Integration enables your company's success by providing complete IT outsourcing solutions for business process automation. As a result, this allows your organization to increase efficiency, by being able to respond rapidly to changing business environments, while meeting your customer's needs consistently and in a more cost-effective manner.