Partnering with an expert third party rebate fulfillment organization allows your business to integrate fixed costs and budget considerations easier and more accurately. This means that your business will be able to gain volume discount pricing from suppliers as well. This also means that your rebate fulfillment partner may be able to purchase larger volumes so that you receive a deeper discount.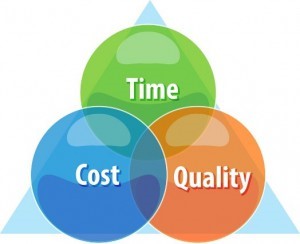 Benefits of Working with a Rebate Fulfillment Expert
One of the more overlooked benefits of outsourcing is that it makes your business' profit sheet more favorable. Why? Because you typically only pay for the services that you use with a fulfillment company and your expenses will drop. This will help to lower your fixed assets and improve your business equity. Additional benefits include:
Working with a rebate fulfillment expert will help to free-up cash for use in areas where there is potential for a higher return on investment (ROI).
Working with an expert rebate fulfillment outsourcing company will offer its clients a sophisticated inventory control system, streamlined picking & packing methods, as well as offering a fully optimized receiving and returns protocol.
A good rebate fulfillment service will be able to improve your business' processing accuracy rate. But your rebate outsourcing company will also be able to be held accountable if an error is made. This means the rebate outsourcing partner will be able to correct the error without any additional cost to you.
The intimate details of growing a successful business include dealing with and handling issues that are unfamiliar and working to pioneer successful ways to conquer them. One such decision includes knowing when to outsource certain business processes, including rebate fulfillment.
Grow your Business by Partnering with an Expert Rebate Fulfillment Partner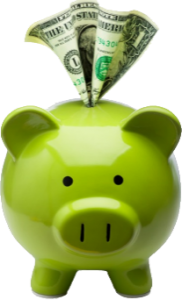 The goal of most organizations is to grow, which means expanding in many areas. This can results in costs, such as outgrowing business space, more employees to pay, etc.. Keeping all processes in-house means fees across the board, as previously mentioned in terms of hiring, building space, and insurance costs. Consider the time needed to find new locations for each step of growth. Then compare that information to partnering with a rebate fulfillment expert.
Now consider growing without needing to expand in the physical sense, as well as budgetary areas. You can continue to grow without the extra cost of space and additional employees.
In the end, your business processing decisions are your own. Some may find that they appreciate the increase in productivity and expert processing of a seasoned rebate fulfillment outsourcing partner. Others may find they need the process to remain in-house, so they have greater control over it. However, if your business has not at least considered this approach to rebate fulfillment processing, doing your due diligence could be your rebate fulfillment processing answer.
Meet Integration, Inc.
Integration, Inc., located in central Connecticut, specializing in resolving information technology issues confronting businesses nationwide. Integration, Inc. is an industry-leading business process automation and business process outsourcing provider specializing in streamlining and successfully implementing non-core services to your business, such as Electronic Data Interchange (EDI), Check Writing services & Check Printing services, Rebate Fulfillment services, Barcode Labeling services and Third Party Billing services to thousands of companies across the globe.
Integration's goal is to use cutting-edge technology to provide better business process automation solutions to all clients. Our knowledge and expert-level experience perfecting business process automation allows your business to benefit from our experience and investment in cutting-edge technology. Contact us to find out how Integration, Inc. can assist you with business process automation services to provide your company the efficiency and productivity to take your business to the next level.