Barcode Labels: To choose Business Process Outsourcing (BPO) or process in-house?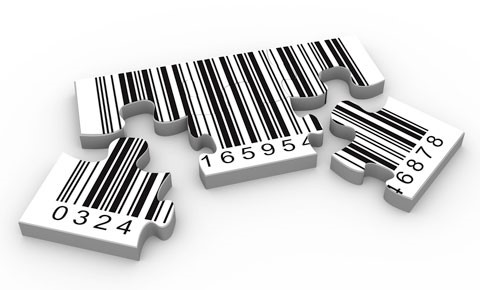 To stay relative in today's business market, a business must perform like a well-oiled machine. Reviewing your internal business processing metrics is vital to the long-term sustainability of your business. For businesses that process check printing, check writing, electronic data interchange (EDI), rebate fulfillment, third party billing and barcodes, etc… refining these processes to increase productivity and decrease error-rates is a must.  Let's consider barcodes and outsourcing your requirements to a third party who can help you save time and money.
Comparisons of in-house, non-core business processing, such as barcode labels, versus business process outsourcing (BPO) are very telling. In many cases, choosing between the two options boils down to cost, increased efficiency, and the potential for increased revenue.
For example, the printing of barcode labels must primarily focus on cost, but in doing so, requires your other business practices to be in order too. Deciding if your business should print barcode labels in-house or choosing to outsource barcode labels symbol production is highly dependent on your current business practices, including, data needs, material requirements and internal resources. All this is to be considered, in addition to the cost of outsourcing barcode labels.
The decision to process barcode labels in-house or outsource barcode labels does not need to be made for all of a business's needs, all at once. Many companies with in-house barcode label printing capabilities continue to outsource specific barcode label needs because the requirements of some applications can be best met by a BPO barcode label partner.
Any business with in-house barcode label processing capabilities will have access to a wide range of barcode label resource, including substrates, adhesives, over-laminates and even colored printing supplies. It is also important to note that a specialized barcode label BPO partner will use an even wider range of materials and processes (Holographic barcode labels, ultra high density barcode symbols, fiberglass and simulated wood grain barcode labels, metal barcode labels, barcode labels in specific PMS colors, highly aggressive adhesives, and custom barcode label stocks, etc.), improving your business capabilities to customers.
Barcode label BPO experts, many of which are located throughout the United States, have extensive technological capabilities and act as full-service barcode label processors for their customers. Typically, this means that BPO barcode label experts have the capabilities to offer the following:
Maintain databases / sequential numbers
Provide expert-level assistance with barcode label compliance issues
Guarantee customer acceptance
Capacity to offer short runs of barcode labels for small businesses
Capacity to offer larger, more detailed runs of barcode labels for larger enterprises
Reviewing and considering additional value-added BPO services, in many cases, outweighs other considerations in the "keep in-house" versus "Business Process Outsource" decision process.
Meet an Expert in Barcode Label Business Process Outsourcing
Integration, Inc. utilizes their 20+ years of business process outsourcing industry expertise to resolve information technology issues confronting organizations nationwide.
Integration, Inc. prides itself in focusing on intimate details and requirements for every BPO partner and related project detail. This includes UCC128 barcode labels and carton markings, which have become a requisite part of the criteria in order for vendors to do business with different customers. This also applies to ASN transactions.
"I would recommend Integration, Inc. to any company that requires any of the services they provide. Their level of service goes above and beyond." –Earth Friendly Products.
By allowing Integration, Inc. to become your BPO partner and expertly manage your barcode label business outsourcing needs, the Integration, Inc. team of experts can help your business increase efficiency and become more cost-effective, thus improving business productivity.
Contact us Integration, Inc. today to see how we can greatly impact the operational efficiency of your company through offering expert business process outsourcing partnerships.