There are a multitude of details and strategic decisions that go into running a successful business. Commonly enough however, many top-level business professionals find themselves involved in completing repetitive tasks rather than focusing their valuable time on core business objectives.
Business Process Automation (BPA)
This is where business process automation (BPA) is extremely valuable to businesses pushing to be at the forefront of their own industry. BPA is the automation of business processes using technology, which allows businesses to reduce overall processing costs and improve productivity simultaneously.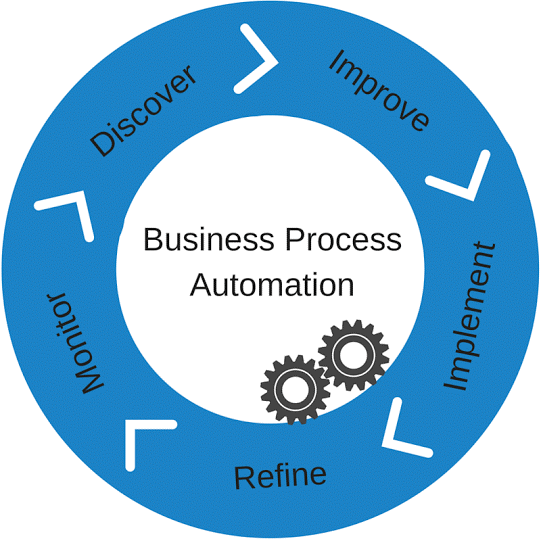 Benefits of BPA
BPA offers your organization the use of cutting-edge technology to integrate automated business processes throughout your business. This includes reducing error processing rates and doing more processing, faster. Because BPA is about reducing operational costs, your business will feel the results very quickly and, in more ways than one!
Business process automation can be a highly profitable decision when applied to many non-core manual procedures, such as human resources, payroll, data entry, Electronic Data Interchange (EDI), rebate fulfillment services, third party billing, check writing and check printing services, barcode labels, etc.
Partnering with a BPA Expert
When considering which manual processing to automate, an organization should consider which procedures could produce the most meaningful results, both financial and otherwise. When considering which areas of your business to automate, think about;
Employee time invested in each step of a manual process
How much employee attention is associated to this task?
Is the task done the exact same way each time it is completed?
Can this task be standardized and improved?
Concise planning and evaluation of current business processes should be reviewed, along with their associated costs and performance timelines. The biggest challenge involved with BPA is finding the right BPA partner. That's where we can help!
Meet a BPA Expert
Meet Integration, Inc., located in central Connecticut, specializing in resolving information technology issues confronting businesses nationwide. Integration, Inc. is an industry-leading business process automation and business process outsourcing provider specializing in streamlining and successfully implementing non-core services to your business, such as Electronic Data Interchange (EDI), Check Writing services & Check Printing services, Rebate Fulfillment services, Barcode Labeling services and Third Party Billing services to thousands of companies across the globe.
Their extensive BPA experience brings great benefits to your company. Integration, Inc. values and understands that the business process automation technology playing field is constantly in motion and progressing. That is why our team works diligently to remain current and successful for our clients every day. When your business does not have the resources to keep up with this ever-changing environment, that's when Integration, Inc. can help.
Integration's goal is to use cutting-edge technology to provide better business process automation solutions to all clients. Our knowledge and expert-level experience perfecting business process automation allows your business to benefit from our experience and investment in cutting-edge technology. Contact us to find out how Integration, Inc. can assist you with business process automation services to provide your company the efficiency and productivity to take your business to the next level.