Electronic Data Interchange (EDI) has been predicted to be one of the primary communication standards for e-commerce marketplace in 2020. What does this mean for your business? Let's find out!
This year, around the world, EDI will be used to run businesses by connecting applications and systems in order to accomplish a consistent, smooth flow of business data, inventory, and supply chain management.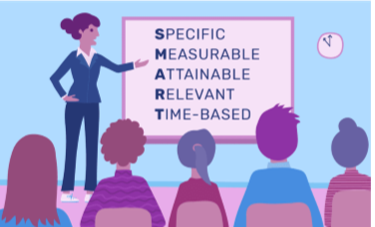 Businesses located across the globe have exclusively been relying on EDI for the past few decades. Throughout that time, EDI was predicted to end as the standard, however, here we are in 2020 and organizations are still tied to EDI and its benefits. EDI has continued to be so widely used throughout the business sector because it strengthens Business to Business (B2B) communications and there is no other available software platform for business that can accomplish what EDI can.
Understanding EDI
B2B EDI integration connects an organization with its counterparts (partners, suppliers, financial institutions, etc.). Within the B2B sector, EDI enables businesses to automate their business processes, integrate systems, partners, and secure data sharing across numerous applications. This process can be especially efficient when outsourced to an EDI expert who will work on a company's behalf to execute EDI transaction cost-effectively, productively and faster than an inhouse processing team.
With all these benefits, EDI will also improve the capability of your business process integration, supporting your company becoming a catalyst in 2020 because of the edge offered to you by outsourced EDI services, especially compared to your competitors.
2020 Predicted EDI Market Growth
According to the Global EDI software Market report, the EDI Software market is expected to grow much faster during 2020. "The Electronic Data Interchange (EDI) Software market also holds the potential to impact its peers and parent Electronic Data Interchange (EDI) Software market as the growth rate of the market is being accelerated by increasing product demand, growing disposable incomes, innovative products, raw material affluence, and changing consumption technologies."
What this means for your business is that if you are still conducting B2B data exchanges manually, your business will soon be obsolete, if it isn't already. By EDI being the B2B standard with little likelihood of that changing, your competitors will also likely adopt EDI if they haven't already. As a business owner you know that staying ahead of the competition is key to staying relevant and competitive. So, if you're not integrating EDI into your business, you are behind your competitors.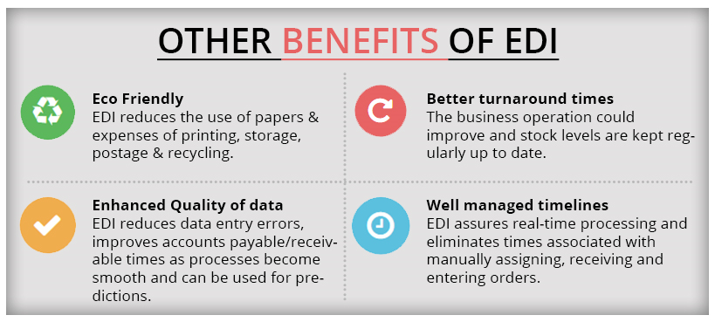 Benefits of Partnering with an EDI Expert
By choosing to work with an EDI expert partner, your business can benefit from your EDI partner's investment in continually updated technology without making the initial investment yourself. A great cost-savings! Additionally, working with an EDI expert will also offer your organization the benefit of speedy implementation, expert advice, expert EDI automated services and so much more.
Meet Integration, Inc.: An EDI Expert
As a primary business process automation provider, Integration, Inc.'s goal is to empower all its clients to focus on their core business areas of expertise, while leaving the business process automation services to our team of experts. Integration, Inc. associates have served hundreds of business entities by assisting them with their business process challenges.
Integration, Inc. provides a wide variety of business process outsourcing services to businesses across the United States. The primary goal of the Integration, Inc. team is to provide expert automation services in the areas of Electronic Data Interchange (EDI), Check Writing & Check Printing, Rebate Fulfillment, Barcode Labels, & Third Party Billing services. The business process outsourcing team of professionals at Integration, Inc. are available when you need them, supporting your overall business productivity and success.
One of the most cost-effective and successful ways to accomplish streamlining business functions is to choose the right business process outsourcing partner. The Integration, Inc. team offers a complete set of skills that address a variety of essential business processing needs, including EDI management, backed by cutting edge technological infrastructure investments.
Contact the Integration, Inc. business process outsourcing team today for more information. Get your business back where it needs to be today!