The current economic business climate with coronavirus is volatile enough that businesses are being forced to cut costs and streamline their business to be as efficient as possible at a fraction of previous processing costs. How can this happen as quickly as it needs to? Businesses accomplish this needed change by utilizing business process outsourcing (BPO).
Considering both the pros and cons of business process outsourcing, as well as considering factors other than cost savings, will help a you to determine when outsourcing is the right option for your business. Unfortunately, in this time of COVID-19, there may not be many options left, aside from closing your business. The COVID-19 virus is impacting the business and investor community across the globe.

According to Michael Beer, Harvard Business School Professor, "Forward-thinking leaders can run better organizations by creating conditions that allow customers to be more helpful. When service provision is a true partnership and customers are pitching in, employees are more productive, service outcomes are improved, and experiences are enhanced for everyone involved. There are three barriers that can prevent us [business employees & customers] from productively engaging: 1) not being able to help, 2) not knowing how to help, and, 3) not believing our help is important."
Throughout this crisis, many companies are experiencing spikes in contact volumes as customers and employees require more help than usual. Business continuity, including business process outsourcing options, will ensure the well-being of your employees and partners. Such measures will help minimize business disruption and has the potential to even increase a business' bottom line. So, it's time to talk cutting costs and increasing productivity.
Benefits of Business Process Outsourcing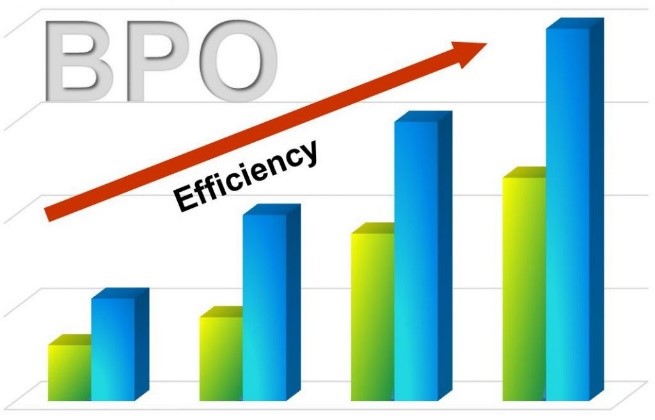 There are many benefits to outsourcing your company's business processing needs. Looking past the obvious cost-savings, the following are examples of how outsourcing can benefit your business:
According to a recent Info-Tech research study, companies who outsource business processes, do so in order to gain access to specialized skills. The thought process here is such that specialized skills result in faster product delivery or processing.
Outsourcing can benefit a business greatly when that business must act quickly to take advantage of a market opportunity but, is unable to complete the process accurately in-house.
Outsourcing also quickly improves business processes and workflow and allows employees to focus on other internal processes.
While there are plenty of advantages to choosing business process outsourcing services, there are also a few disadvantages, such as:
There is always a risk that an outsourcing company will not provide services as agreed.
Be sure to adequately research every company you decide to partner with.
As a business owner, you must account for any possibility of cost overruns that exceed your budget, inadequate deliverable quality, cultural and language barriers, and problems selecting appropriate vendors.
Fortunately, some disadvantages are not necessarily reasons to avoid outsourcing. They are simply reminders for you to be cautious when choosing the right outsourcing company for your business. If you're ready to explore what business process outsourcing can do for your business, it's time to contact Integration, Inc.
Meet Integration, Inc.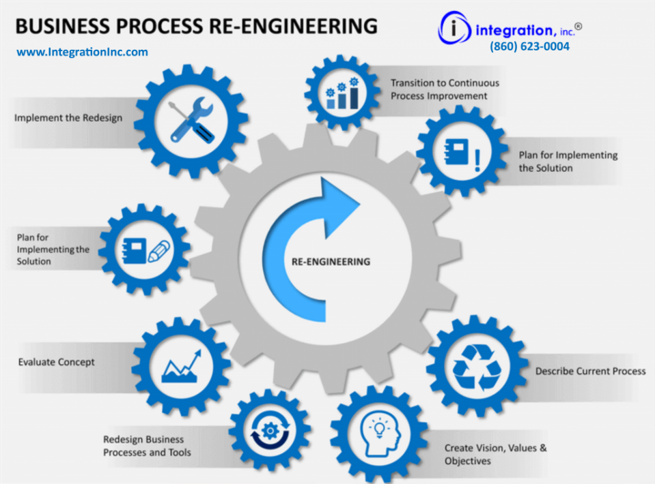 Integration, Inc. provides a wide variety of BPO services. Their primary business process automation services include Electronic Data Interchange (EDI), Check Writing & Check Printing, Rebate Fulfillment, Barcode Labels, & Third-Party Billing services. Integration, Inc.'s business process outsourcing team of professionals are available when you need them and are there to support the overall productivity and success of your business.
As a primary business process outsourcing provider, Integration's goal is to empower all its clients to focus on their core areas of expertise, while leaving the business process automation services to our team of experts. Integration, Inc. associates have served hundreds of business entities by assisting them with their business process challenges.
One of the most cost-effective and successful ways to accomplish streamlining business functions is to choose the right Business Process Outsourcing (BPO) partner. Our team offers a complete set of skills that address a variety of essential business processing needs, backed by our cutting-edge technological infrastructure investments. Contact Integration, Inc. today to learn more about how business process outsourcing can support your business:
Integration, Inc.
1654 King Street, Suite 10
Enfield, CT 06082
P. (860) 623-0004
E. customerservice@integrationinc.com