For a business to choose to outsource check writing the benefits must be high and include an increase in overall processing efficiency compounded with a reduction in processing costs. Clearly this is what businesses across the globe are getting as organizations continue to choose to outsource check writing for their own businesses.
As a business owner it should come as no surprise that manual internal non-core processing is costly, less efficient than automated processing and produces much higher error rates, resulting in higher processing costs and lower customer satisfaction.
Why Outsource Check Writing?
By choosing to outsource check writing, and many other non-core internal business processing areas including Electronic Data Interchange (EDI), third party billing, rebate fulfillment, barcode labels, etc., your business will benefit from automation systems and technological investments from an expert third party processor. Your organization will be able to write, print and mail checks easily and without complication involving processing errors or excessive costs. Send bulk checks and payments through an integrated automated check processing system with ease. This will allow you to integrate smart and essential technologies into your business without a major upfront investment and long-term technology improvements, which can be very costly.
An added benefit of choosing to outsource check writing and check mailing services is the time-savings. To outsource check writing means to save your business time, money, investments and drastically improve customer satisfaction.
How to Partner with an Outsourcing Expert?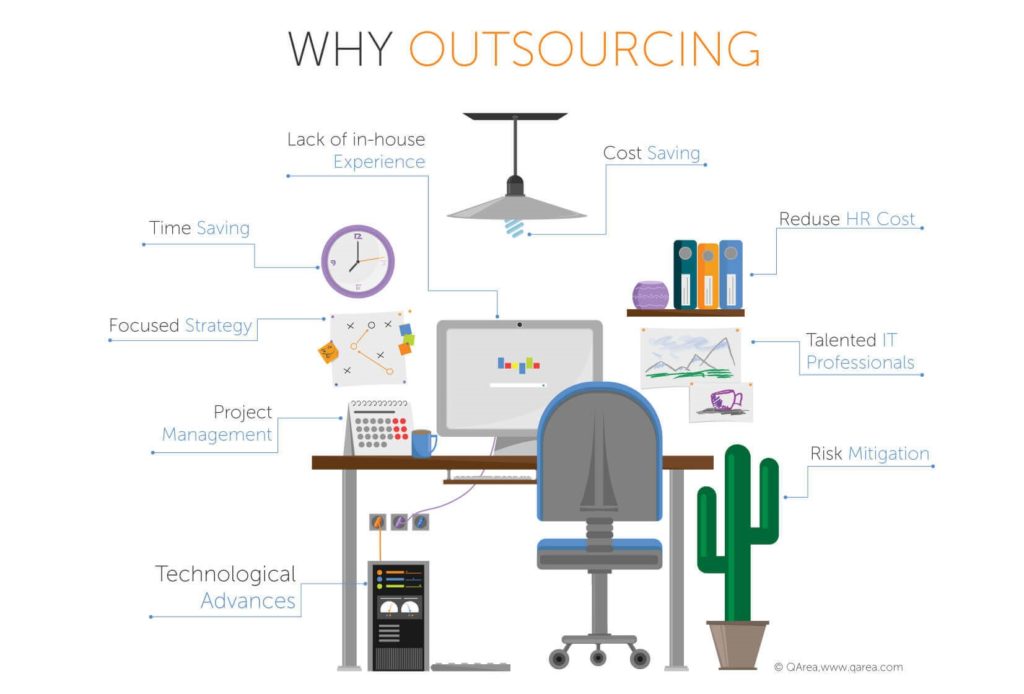 Initially, research is key! Locate a few expert outsourcing businesses. Research them and determine what their specialty includes. Read feedback from customers and inquire about partnering relationships. Outsourcing does not mean choosing to work with a company oversees. In fact, there are hundreds of companies located right here in the United States who specialize in many non-core business processing for businesses just like yours. From human resources tasks to data entry and more, outsourcing and adding expert-level automated processing clears your essential employees to focus more productively on core areas of your company that produce revenue.
We've collected a list of essential details to explore when choosing to partner with an outsourcing expert:
Establish industry experience and knowledge of a potential partner who will process check writing.
Get an informed picture of their technical expertise.
Ask about client testimonials and feedback.
Find out about client communication protocol and management systems. What support is available to your business?
Review processing and automation infrastructure being used.
Calculate final outsourcing processing costs.
Meet Integration Inc., Your Answer to Outsourcing Check Writing Services
As an expert outsourcing provider, Integration, Inc.'s goals are to empower all clients to focus on their core areas of expertise, while leaving the business process automation services to their team of experts. Integration, Inc. associates have served hundreds of business entities by assisting them with their non-core internal business processing challenges, specifically EDI, check writing, rebate fulfillment, third party billing and barcode labels.
Integration, Inc. provides a wide variety of Business Process Outsourcing (BPO) services. Their BPO team of professionals are available when you need them, supporting your overall productivity and success.
One of the most cost-effective and successful ways to accomplish streamlining business functions is to choose the right BPO partner. Their expert team offers a complete set of skills that address a variety of essential business processing needs, backed by their cutting-edge technological infrastructure investments. Contact Integration, Inc. today for more information about their outsourcing services.