Where once employees were central to business processing, now in our time of COVID-19, businesses must continue to perform with lesser work forces and its simply not realistic. This global crisis has forced organizations all over the world to innovate and introduce alternate internal business processing solutions.
Business Process Automation increases operational efficiency, improves the customer experience, and reduces overall processing costs. By adding an automated workflow to your internal business processes, your company can "clean" internal, non-core procedures, streamline the communication process and access all information through one dashboard. Through business process automation, each part of each workflow process has its own unique line of communication. This allows irregularities and any discussion to be tracked and accounted for.
Why Business Process Automation is the Answer
By implementing an automated workflow process throughout your organization, your business is able to divert expensive costs associated with errors and inefficiencies that delay processing times. Business process automation goes beyond traditional data management and records to advanced software systems and programs that integrate all your business applications.
Benefits of Business Process Automation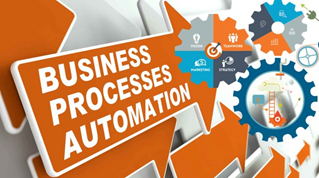 The benefits of business process automation include, maintaining control over customer relationships, analytics, planning, sales, standardization, and development. Automation can target complicated information technology tasks, such as managing your system users and troubleshooting network issues. Business process automation also supports freeing up personnel to perform higher-level tasks.
In organizations where relationships support the backbone of your business, business process automation can significantly create real-time transparency. Most business process automation efforts include three primary elements:
Business rules and logic
Structured data
Unstructured data
Business rules and logic include the details and documents that support your business parameters.
Business Process Automation Structured Data
Structured data is the information in your business applications that you reference to when making process updates. This data is highly organized and easily detectable by search engine algorithms, as it appears in fixed fields within your records or files.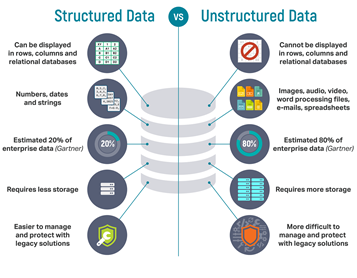 Business Process Automation Unstructured Data
Unstructured data is subjective and usually includes more text. Most information categorized as unstructured data is used to make important business decisions. This data can come from many sources and can be challenging to put into a structured format for easy extraction and analysis.
Business process automation platforms work to seamlessly integrate the following three elements:
The ability to assess and streamline processes
Assist in determining exactly which processes would benefit most from introducing automation elements, and how they fit into the larger business system
The ability to produce accelerated proofs of concept using specified solutions
Meet a Business Process Automation Expert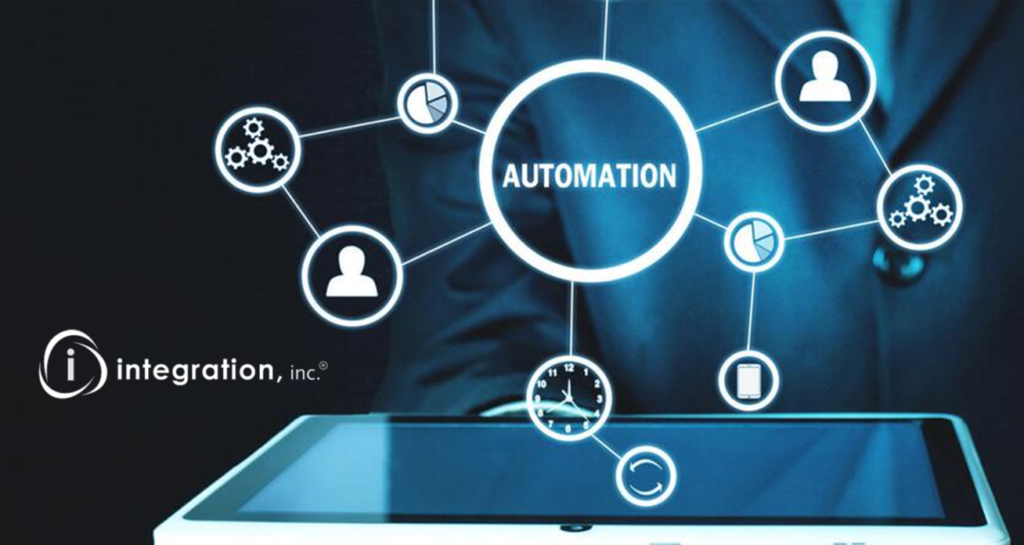 As a primary business process automation outsourcing provider, Integration, Inc.'s goal is to empower all its client's to focus on their core areas of expertise, while leaving the check writing services business process automation to their team of experts. This is accomplished by supplying excellent business process automation services that enhance your company's ability to provide increased reliability and cost savings to your customers. Integration, Inc. specializes in enabling your company's success by providing complete IT outsourcing solutions for business process automation customers like you. As a result, this allows your organization to respond rapidly to changing business environments, while meeting your customer's needs consistently and in a more cost-effective manner.
Are You Ready to Change Your Business Processing?
Reach out to Integration, Inc. (860) 623-0004, today for more information about implementing business process automation into your business for non-core processing tasks, such as Electronic Data Interchange (EDI), check writing services, third party billing, rebate fulfillment, barcode labels, and more!