At this point, I think everyone can agree, 2020 has been a challenging year, especially in terms of sustainable business.In fact, for many businesses, 2020 has become the year of working to survive. However, some businesses have excelled and even grown throughout the Pandemic. Let's take a look at some tips that will help you grow your business, even in a Pandemic.
Grow Your Business with Non-Core Business Process Automation (BPA)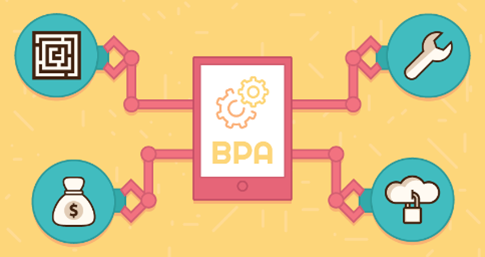 To ensure business growth and survival in any business climate, a business must be consistent in working to improve their internal business processing. The more streamlined a business can make their non-core business processing, the higher efficiency rates, decreased error rates and improved processing will result.
Bottom line: in order to decrease processing costs, organizations must streamline processing efforts and improve processing times, which will result in overall improvement of internal non-core business processing performance. As a result, processing costs decrease and customer satisfaction increases. So, how is this kind of success accomplished?
How to Streamline and Grow Your Business Now
Partnering with an experienced expert BPA company is the most important step when considering adding automation to your business. Concise planning and evaluation of current business processes are reviewed, along with their associated costs and performance timelines. As a result, an expert BPA business will be able to suggest the most beneficial and cost-effective ways to add automation to your business. Doing this alone will get your company on the path to growing your business successfully.
Integration, Inc., located in central Connecticut, specializes in resolving information technology issues confronting businesses nationwide, specifically in the areas of Electronic Data Interchange (EDI), Check Writing Services, Check Printing Services, Rebate Fulfillment, Third Party Billing Services and Barcode Labels. The following are two best practices that businesses like yours can use to ensure BPA is successful:
ESTABLISH A BUSINESS GROWTH PLAN By Identifying the most cost-effective ways to increase business performance the fastes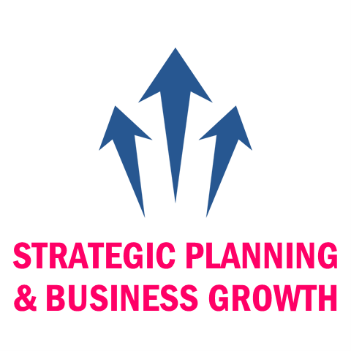 When working to establish business infrastructure priorities, an expert BPA partner like Integration, Inc. will present companies with all details related to each supporting and redundant process within the business for process improvement consideration.
For example, every organization has core and non-core business processing functions. The Integration, Inc. team works to evaluate the non-core business processes first. This includes any task that supports the primary function of your business, such as payroll, customer service, EDI, data entry, rebate fulfillment, third party billing, barcode labels, check writing and check printing services, etc.
Once tasks are divided, the Integration Inc. team considers the current cost of each processing task being manually processed. Although a company's tendency will be to outsource as much as possible, it's easy to fragment and displace important people, processes and tools by searching for the perfect combination of companies to outsource services to in order to achieve the lowest possible cost.
Partnering with an expert BPA company, such as Integration, Inc., who have experienced a number of business automation integrations will help guide your business to focus on a smooth and steady integration of automated services to ensure the most successful outcomes. There must be a balance of cutting cost, while maintaining your overall business goals and standards.
ESTABLISH business KEY PERFORMANCE INDICATORS (KPI) & EXPECTATIONS
By creating benchmarks for your data, KPI data will help you identify growth once you have implemented your BPO strategies. A Key Performance Indicator by definition is,
"A measurable value that demonstrates how effectively a company is achieving key business objectives. Organizations use KPIs at multiple levels to evaluate their success at reaching targets. High-level KPIs may focus on the overall performance of the enterprise, while low-level KPIs may focus on processes in departments such as sales, marketing or a call center." (Definition)
One of the most beneficial aspects of implementing BPA is the processing accuracy and improved productivity to your business. Establishing performance level expectations will allow you to show exactly the impact BPA brings to your business. By replacing manual processing with an automated processing system, human error is drastically decreased, customer satisfaction is greatly improved, and employees are now available to be reassigned to other areas of your business impacting your core processes.
As a primary business process automation outsourcing provider, Integration's goal is to empower all its client's to focus on their core areas of expertise, while leaving the business process automation services to our team of experts. This is accomplished by supplying excellent business process automation services that enhance your company's ability to provide increased reliability and cost savings to your customers.

Integration enables your company's success by providing a complete IT outsourcing solution for business process automation. As a result, this allows your organization to increase efficiency, by being able to respond rapidly to changing business environments, while meeting your customer's needs consistently and in a more cost-effective manner.
To learn more about business process automation, contact Integration, Inc., an industry-leading business process automation provider specializing in business process automation services, such as Electronic Data Interchange (EDI), check writing, check printing, check processing, rebate processing, barcode labels and third party billing to hundreds of companies nationwide. Contact the Integration, Inc. team today (860) 623-0004 or customerservice@integrationinc.com.