As a business owner, how do standardized processes impact your business? Put simply, standardized business processes ensure compliance and conformity in how a company operates. Current standardized business processes became this way to ensure there would be fewer employee related errors in workflows, overlooked details, unnecessarily repeating of tasks, or abandoning tasks before completion. In essence, these reasons are why business process automation (BPA) is so vital to business success today.
Most organizations today use BPA to manage projects, portfolios, knowledge assets, self-service portals, workflows, and dataflows. This can include human resources services, payroll, check writing services, Electronic Data Interchange (EDI), rebate fulfillment, barcode labels, third party billing, and the list goes on. The industries that most heavily use BPA include finance and banking, health care, telecommunications, trading, and manufacturing, to name a few.
How does business process automation work?
Business process automation uses software to automate repetitive tasks that require manual efforts. BPA can be defined as software performing the same task repeatedly until its use is modified or deleted. By adding BPA to your business, accuracy of processing will improve almost instantly, which will result in a cost-savings by way of increased productivity.
What business processes can be automated?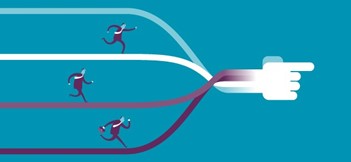 There are two kinds of business functions: core and non-core or support business functions. Core business functions are the activities that lead to or generate revenue for your business. Non-core or support functions are secondary activities that support the core function's main objective.
Businesses use BPA to automate a wide variety of steps in both core and non-core business processes to increase efficiencies and reduce costs. Support functions are the processes within your business that are repetitive and are most likely to be outsourced. Partnering with an expert BPA company, such as Integration, Inc., can improve your overall non-core processing costs enough to off-set the cost of an outsourcing partner. Many companies use BPA for support functions so they can channel employees' efforts solely toward activities that produce revenue.
Why Is Automation Important?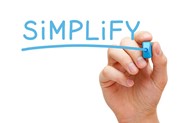 A primary reason many businesses today choose BPA is to improve industry compliance, so businesses do not incur large penalties and fees for falling behind. BPA also supports streamlining business processes to mitigate fraud and theft within a company. BPA also standardizes business processes, which can help eliminate biases and prejudice that employees may bring to a given task, such as in relation to HR or payroll processes. BPA further relieves workers of monotonous tasks, improving both the employee and customer experiences. Ultimately, BPA makes a business more competitive and thus more likely to be profitable.
Meet Integration, Inc.
As a primary BPA outsourcing provider, Integration, Inc.'s goal is to empower all its clients to focus on their core areas of expertise, while leaving the BPA to their team of experts. This is accomplished by supplying excellent BPA services that enhance your company's ability to provide increased reliability and cost savings to your customers.
Integration, Inc. specializes in enabling your company's success by providing complete IT outsourcing solutions for BPA customers like you. As a result, this allows your organization to respond rapidly to changing business environments, while meeting your customer's needs consistently and in a more cost-effective manner. Reach out to Integration, Inc. (860) 623-0004, today for more information about implementing BPA into your business for non-core processing tasks.