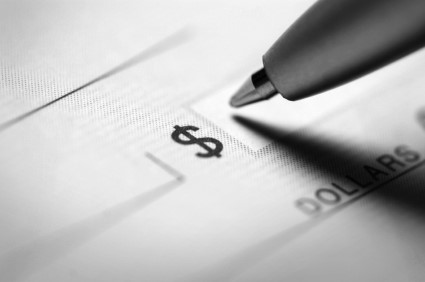 In today's business world organizations must handle an array of obstacles in order to remain successful. This includes working with less resources and, of course, strained IT budgets. This, added to an ever-changing need to be continually updating company technology according to new advances, can cause major financial issues. There are however many ways a business can combat such challenges, such as utilizing specialized outsourcing services.
Outsourcing check printing and check writing services in particular can offer a major cost-savings for businesses, as well as freeing up employees to spend their time on other tasks.
Even in our fast-paced world of ever-changing technology, paper checks remain a very real business requirement. This means that the secure and efficient management of check writing and check printing services has become more important than ever, both in terms of fraudulent activity and any overlap of electronic payments being made simultaneously.
Top 3 Benefits of Outsourcing Check Writing and Check Printing Services:
Increases Security Throughout the Check Printing and Check Writing Process:

By utilizing a specialized check printing and check writing outsourcing business, you will enjoy maximum security. Why? Because a specialized check printing and check writing outsourcing business has streamlined check writing and check printing processes to be highly efficient, effective, secure, and cost conscious. By using the word "specialized" this implies a certain level of expertise within a business segment. Using outsourcing for check writing and check printing services can increase your security because all your proprietary data will be protected by the outsourcing company's fire walls and technological security measures.

Reduces Check Printing and Check Writing Costs:

Keeping some processes in-house can actually end up being very detrimental to the success of a business. Check printing and check writing services are among those better left to the specialized professionals if for no other reason than cost savings. Specialized check printing and check writing outsourcing businesses have the process down to a science with systems in place your company may not be aware of. By reducing your overall employee involvement, these employees are able to complete additional tasks, thus improving productivity. Believe it or not, it is also substantially less expensive to work with a check writing and checking printing outsourcing company as a posed to keeping such processing in-house.

Produces Streamlined Check Printing and Check Writing Processes:

"Through the use of a check printing and check writing specialized outsourcing business, relationship managers will help you to eliminate check preparation entirely by uploading payment information into a secure system, which then prints and disburses your payments," this according to Ken Perry, Vice President, Integration Inc., a prominent National Outsourcing Services business. Perry goes on to explain that by removing the unknown variables for any business, we are able to increase productivity and streamline accounts for more accurate processing in a faster period of time. It's that simple."