Business Process Outsourcing (BPO): Top 3 Benefits for any Business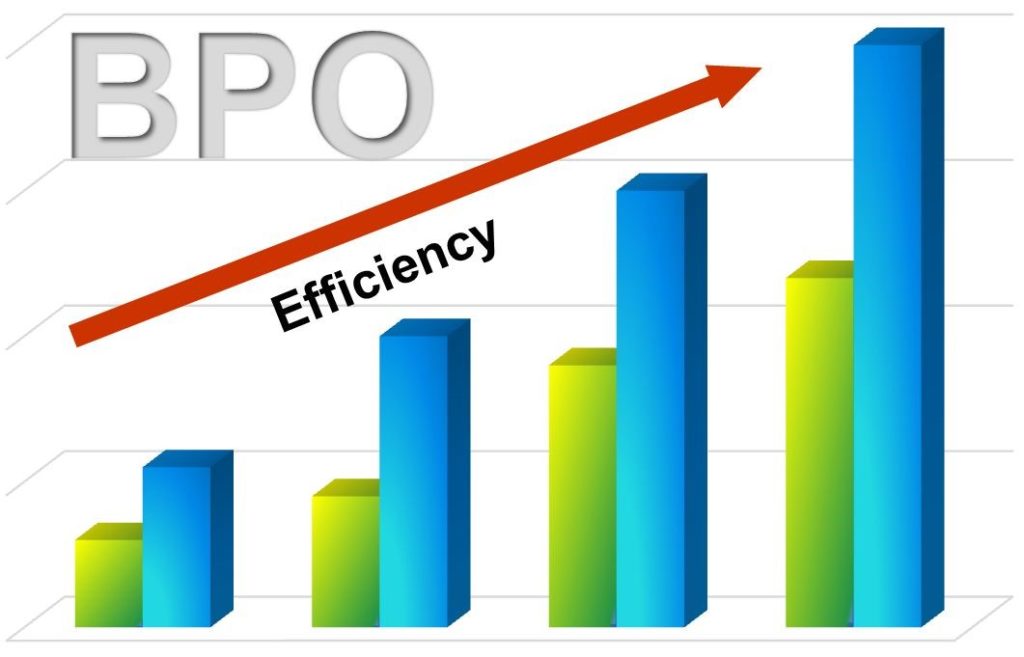 Business Process Outsourcing (BPO) offers numerous benefits to businesses looking to streamline their non-core internal processing, increase productivity for their business and decrease processing costs, all while increasing processing accuracy, and overall business revenue.  Let's look at the top 3 benefits.
By far, the most exciting benefit of implementing BPO into your business is how easy it is! BPO requires a nominal business investment, while providing substantial cost-savings. BPO is defined by transitioning a manual business process to an automated business process that will accomplish the same results more efficiently and accurately. BPO pros greatly outweigh any cons and leave many business professionals wondering why they hadn't implement BPO into their business sooner.
BPO is especially beneficial to U.S-based companies seeking to keep their business processing local. BPO is no longer synonymous with only hiring over-sees BPO partners. In fact, today it is quite the contrary. There are hundreds of BPO experts located throughout the U.S seeking to improve business processes for U.S.-based businesses.
Because the majority of BPO is accomplished using software, companies see a large return on investment (ROI) almost instantly after converting from a manual process to an automated process.
With the elimination of specific manual business processing in a company, BPO provides consistent business processing that supports:
Business Process Outsourcing: Increased Productivity & Accuracy.
One of the most beneficial aspects of implementing BPO is the continued improvement to the processing accuracy and improved productivity of your business. By replacing manual processing with an automated processing system, human error is drastically decreased, customer satisfaction is increased and employees are now available to be reassigned to other areas of the core business. By using an automated processing system, it is impossible for tasks to be forgotten or get processed inaccurately.
Business Process Outsourcing: Cost-Savings.
BPO offers a built-in oversight feature that will increase employee accountability. With BPO automation, executive management has the ability to monitor the entire business process and determine if any issues exist without asking employees and interrupting workflow progress. As a result, this encourages employee to work efficiently and be accountable, while providing a more effective process completion result. Ultimately this results in substantial processing cost-savings for any business.
Business Process Outsourcing: Improves Customer Service.
BPO implementation comes with the consideration of what roles are involved, who the process impacts, and how a process is currently completed. Once processes are streamlined, automated and accountable, the reputation of your business will undoubtedly improve. Once you have a clear picture of how the process beings and ends, what the deliverables are, and who plays a part in that process, automating the process is easy and smooth. Automating workflows also automates communication, which in this day and age is unavoidable in order to remain relevant and successful.
To learn more about business process outsourcing, contact Integration, Inc. today. Integration, Inc. is an industry-leading business process automation provider specializing in business process automation services, such as Electronic Data Interchange (EDI), check writing, check printing, check processing, rebate processing, barcode labels and third party billing to thousands of companies across the globe.
As a primary business process automation outsourcing provider, Integration's goal is to empower all its client's to focus on their core areas of expertise, while leaving the business process automation services to our team of experts. This is accomplished by supplying excellent business process automation services that enhance your company's ability to provide increased reliability and cost savings to your customers.
Integration enables your company's success by providing a complete IT outsourcing solutions for business process automation.  As a result, this allows your organization to increase efficiency, by being able to respond rapidly to changing business environments, while meeting your customer's needs consistently and in a more cost effective manner.