Everything we do today involves being connected in some way. From smart phones to face-chats, geo-tracking and more, but what about your internal business processing? We are virtually always connected. So, why isn't your business? Business process outsourcing (BPO) is the practice of contracting a specific work process to an external expert service provider. BPO focuses on streamlining your internal business processing for better business success.Such services often include payroll, accounting, data recording, customer support, EDI, check processing, third party billing, barcode labels, rebate fulfillment and more. BPO usually works best with non-core internal business processing functions and services that could be either technical or not. In terms of breaking BPO functionality down for you, BPO is often divided into two primary types of services: back office and front office. Back-office services include internal business processes, such as billing or purchasing. Front-office services really mean working with contracting company's customers, such as marketing and tech support. Businesses located within the United States tend to choose to partner with an outsourcing expert within the U.S. for many reasons, such as
Decrease Business Processing Costs: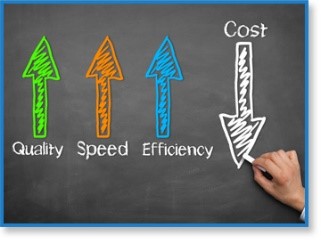 Outsourcing, even localized outsourcing has the potential to dramatically cut costs for in-house labor, particularly for staffing and training, and for the work space to accommodate local employees. An expert BPO partner knows the ins and outs of your internal business processing. In doing so, they have learned and implemented more proactive and productive systems for better internal business processing results. Outsourcing also enables businesses to use variable-cost models, like fee-for-service plans, instead of fixed-cost models that are required when retaining local employees.
Enhance Key Business functions: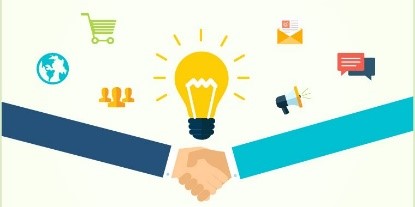 Outsourcing allows businesses to become experts in their primary offerings and services rather than being overwhelmed with supporting internal business processing that does not contribute to adding revenue. Ultimately, the company hiring a BPO expert can enjoy improved customer satisfaction and increased profits and productivity.
Get Better Results in Non-core Areas of Business:
BPO offers companies the ability to specialize in what are considered non-core/supporting business without investing so much time in their performance. In fact, an outsourcing company that invests in specialized processes and technologies can deliver cutting-edge breakthroughs to clients.
As a primary Localized Business Process Outsourcing provider, Integration, Inc.'s goal is to empower all its clients to focus on their core areas of expertise, while leaving the Localized Business Process Outsourcing services to our team of experts. This is accomplished by supplying excellent business process automation services that enhance your company's ability to provide increased reliability and cost savings to your customers. Integration enables your company's success by providing a complete IT outsourcing solution for Localized Business Process Outsourcing. As a result, this allows your organization to increase efficiency, by being able to respond rapidly to changing business environments, while meeting your customer's needs consistently and in a more cost-effective manner.
To learn more about Localized Business Process Outsourcing, contact Integration, Inc. today. Integration, Inc. is an industry-leading business process automation provider specializing in business process automation services, such as Electronic Data Interchange (EDI), check writing, check printing, check processing, rebate processing, barcode labels and third party billing to thousands of companies across the globe.